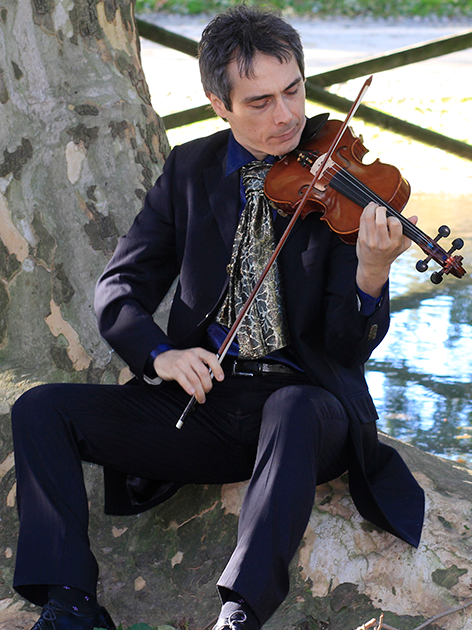 Francesco Parrino
violino

Compie diversi corsi di laurea, master e dottorato in prestigiose università e accademie inglesi, italiane e olandesi, perfezionandosi in violino con Yfrah Neaman e David Takeno. Conta tour concertistici in Europa, Asia e Sudamerica, suonando come solista con varie orchestre (Filarmonica di San Pietroburgo, Filarmonica di Torino, Orchestra Sinfonica di Sanremo, Orchestra Sinfonica Siciliana ecc.) e in diverse formazioni cameristiche. Come ricercatore ha scritto vari articoli musicologici e tenuto conferenze presso le Università di Cambridge, Londra, Oxford, Strasburgo e York nonché ad Indianapolis per l'American Musicological Society e al Festival della Scienza di Genova. Ha registrato per Brilliant Classics e Stradivarius. Attualmente suona su un violino Giuseppe & Antonio Gagliano (1790-1805 circa) prestatogli dalla famiglia del grande direttore d'orchestra Gino Marinuzzi, ed insegna violino presso il Conservatorio "Giuseppe Verdi" di Como.

www.violinandflute.com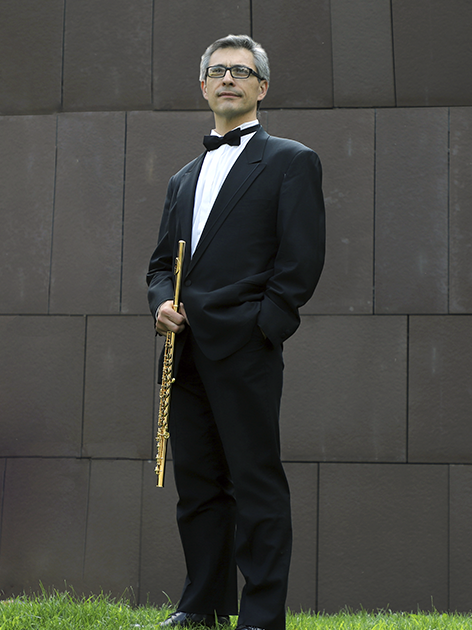 Stefano Parrino
flauto

Pluridiplomato nelle più importanti scuole musicali europee, con docenti come Peter-Lukas Graf, Maxence Larrieu, Patrick Gallois e William Bennett, Stefano Parrino si dedica all'attività concertistica sia come solista che come camerista. Si è esibito in Europa, Asia, Nord e Sud America e ha suonato da solista con molte orchestre (Filarmonica di San Pietroburgo, Toscanini di Parma, Orchestra Sinfonica Siciliana, Orchestra Sinfonica di Sanremo ecc.). Affianca all'attività concertistica quella di docente. Ha tenuto masterclass in tutta Europa, Asia, Sud e Nord America, sia di flauto che di respirazione continua, tecnica della quale Stefano è ricercatore e divulgatore internazionalmente riconosciuto. Insegna flauto presso il Conservatorio "Antonio Vivaldi" di Alessandria. Registra per Brilliant Classics e Stradivarius, è membro dei "Caballeros del traverso" e artista Altus-Azumi. e Bulgheroni wooden flutes
www.violinandflute.com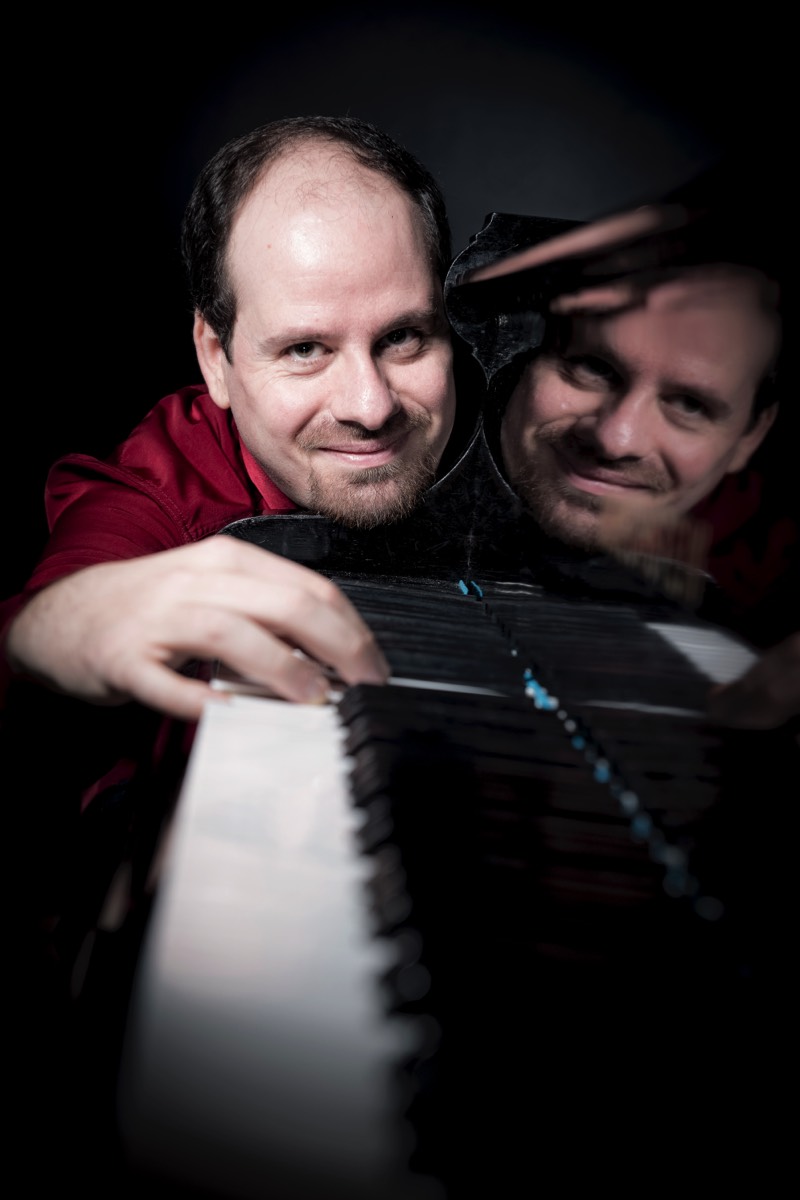 Dario Bonuccelli
pianoforte


Inizia lo studio del pianoforte all'età di quattro anni con Luciano Lanfranchi. Si diploma nel 2004 al Conservatorio di Genova col massimo dei voti, lode e menzione d'onore e si specializza con Franco Scala, Andrea Lucchesini, Pietro De Maria, Bruno Canino (per musica da camera) e Marco Vincenzi. Dal suo debutto nel 1998, ha tenuto più di 600 concerti in 14 Paesi europei, come solista e in gruppi da camera. Attualmente sta portando avanti diversi progetti discografici con Dynamic, Stradivarius e Tactus. E' anche compositore e molti suoi lavori sono stati eseguiti in pubblico. Grazie alla sua preparazione musicale, alla sua duttilità, alla sua conoscenza dei repertori e ad una straordinaria lettura "a prima vista", è spesso invitato come collaboratore di festival, rassegne, masterclass e concorsi. Insegna pianoforte principale al Conservatorio di Alessandria.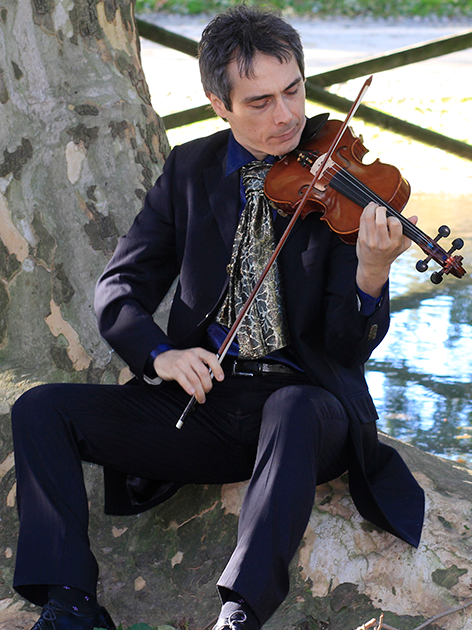 Francesco Parrino
violin

He completed several bachelor's, master's and doctoral degrees at prestigious Dutch, English and Italian universities and academies, studying violin with Yfrah Neaman and David Takeno. He has made concert tours in Europe, Asia and South America, playing as a soloist with several orchestras (St. Petersburg Philharmonic, Turin Philharmonic, Sanremo Symphony Orchestra, Sicilian Symphony Orchestra, etc.) and in several chamber groups. As a researcher he has written various musicological articles and contributed papers to conferences at the Universities of Cambridge, London, Oxford, Strasbourg and York as well as at Indianapolis for the American Musicological Society and at the Festival della Scienza in Genoa. He has recorded for Brilliant Classics and Stradivarius. He currently plays a Giuseppe & Antonio Gagliano violin (1790-1805 circa) borrowed from the family of the famous conductor Gino Marinuzzi, and teaches violin at the Conservatorio "Giuseppe Verdi", Como.


www.violinandflute.com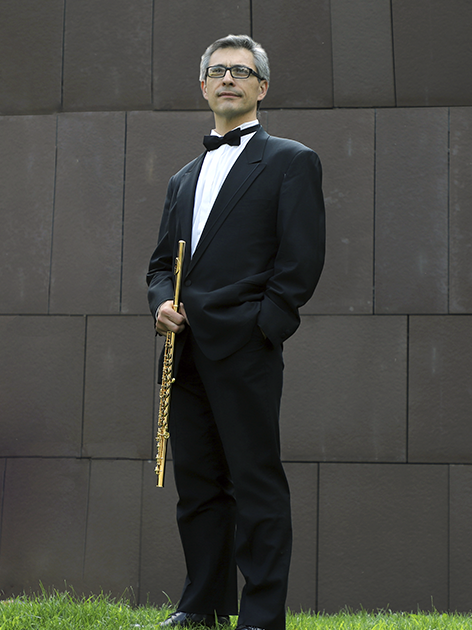 Stefano Parrino
flute

Stefano obtained degrees from the most important European music schools under teachers such as Peter-Lukas Graf, Maxence Larrieu, Patrick Gallois and William Bennett. He pursues a concert career both as a soloist and chamber musician. He has performed in Europe, Asia, North and South America and has played as a soloist with several orchestras (St. Petersburg Philharmonic, Toscanini Symphony Orchestra, Sicilian Symphony Orchestra, Sanremo Symphony Orchestra, etc.). He combines his concert activities with teaching. He has given master classes all over Europe, Asia, South and North America, both in the flute and in circular breathing, a technique for which Stefano is an internationally recognised researcher and populariser. He teaches flute at the Conservatorio "Antonio Vivaldi" in Alessandria. Stefano records for Brilliant Classics and Stradivarius, is a member of the Caballeros del traverso, Azumi-Altus Flutes and Bulgheroni wooden flutes Artist.

www.violinandflute.com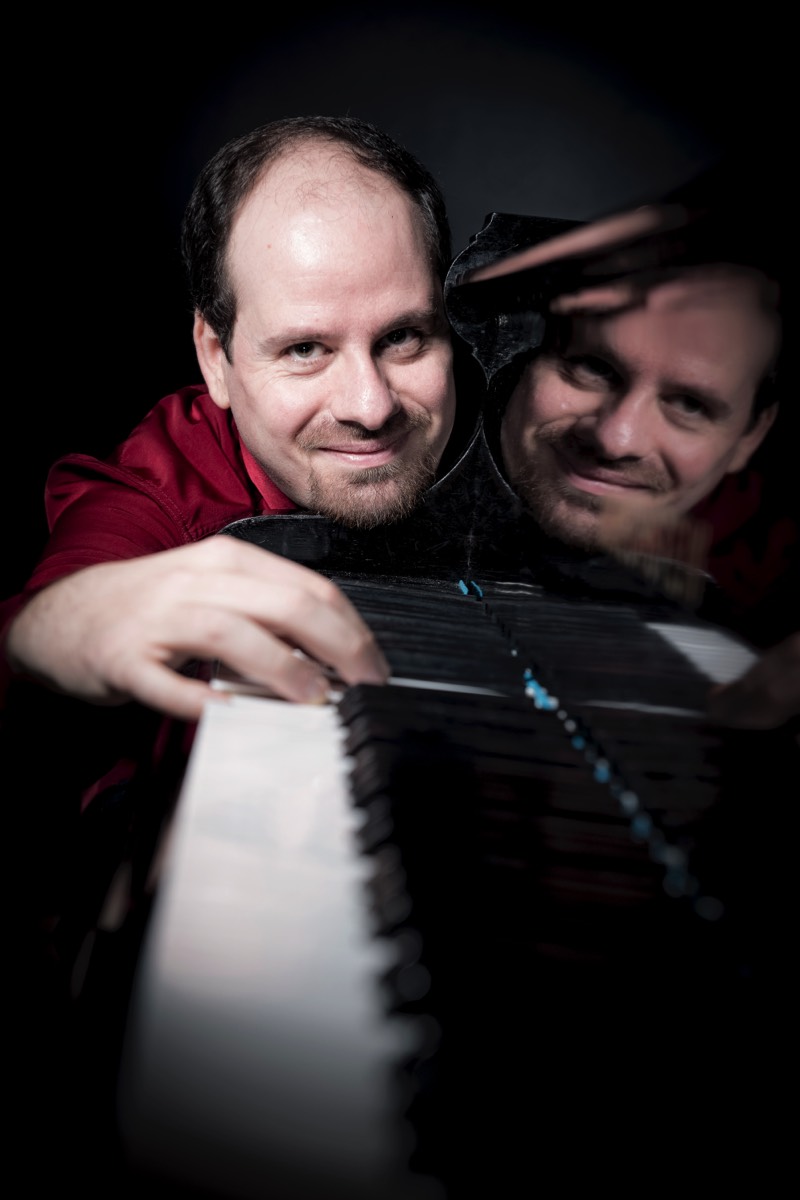 Dario Bonuccelli
piano


Dario Bonuccelli has devoted himself to the piano from the age of four, under the guidance of Luciano Lanfranchi. He graduated in 2004 from the Conservatory of Genoa with the highest mark, honours and a special mention. He then studied with Franco Scala, Andrea Lucchesini, Pietro De Maria, Bruno Canino (chamber music) and Marco Vincenzi. He gave his first recital in 1998; since then, he has performed more than 600 concerts in 14 European countries, both as a soloist and in chamber music ensembles. He's carrying on many record projects for Dynamic, Stradivarius and Tactus. He's also composer and many of his works have been performed in public. Thanks to his musical proficiency, his ductility, his repertoires knowledge and his extraordinary sight-reading skill, he's often invited as collaborator at festivals, masterclasses and competitions. He teaches principal piano at the Conservatory of Alessandria.

Add Background Images Here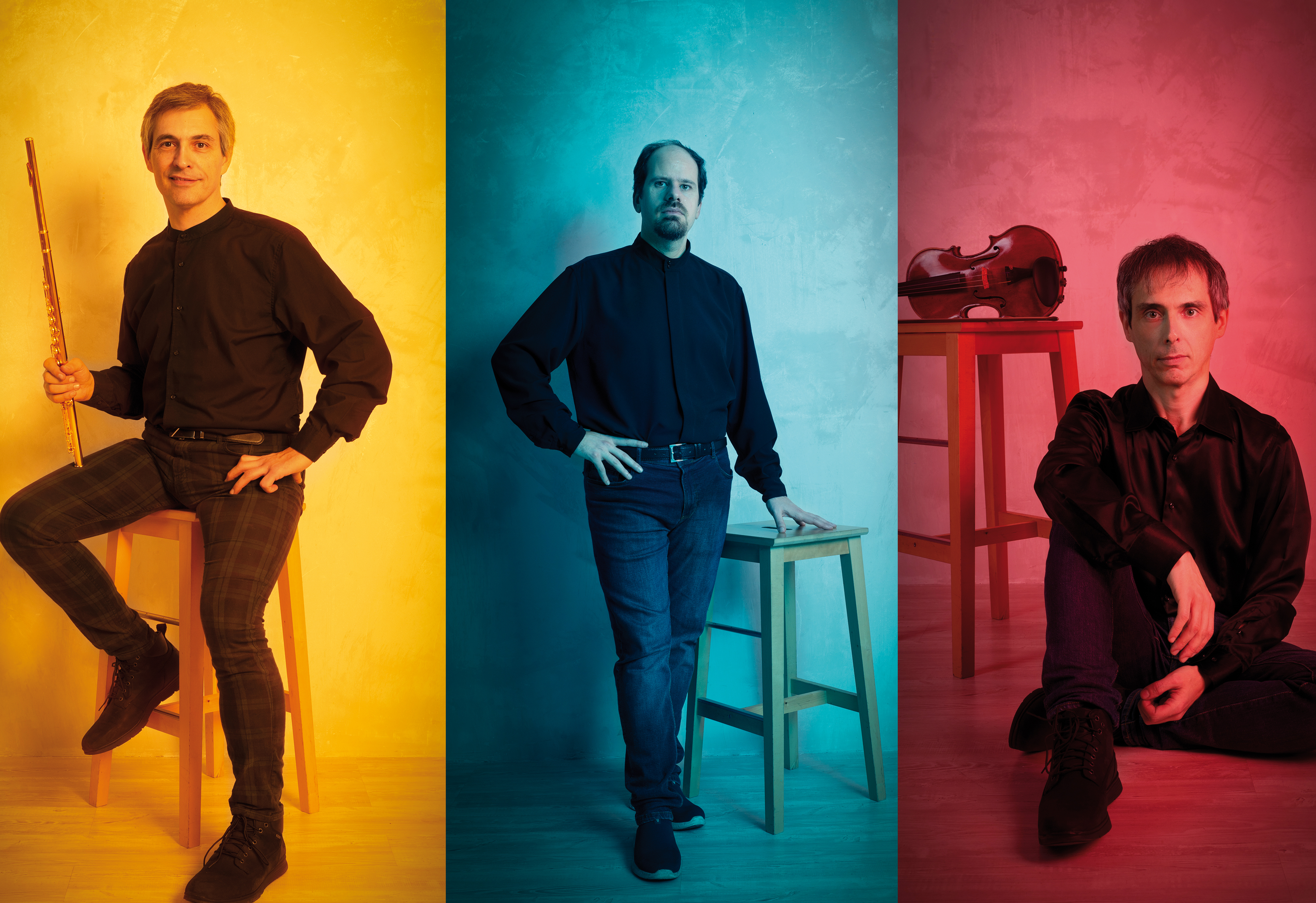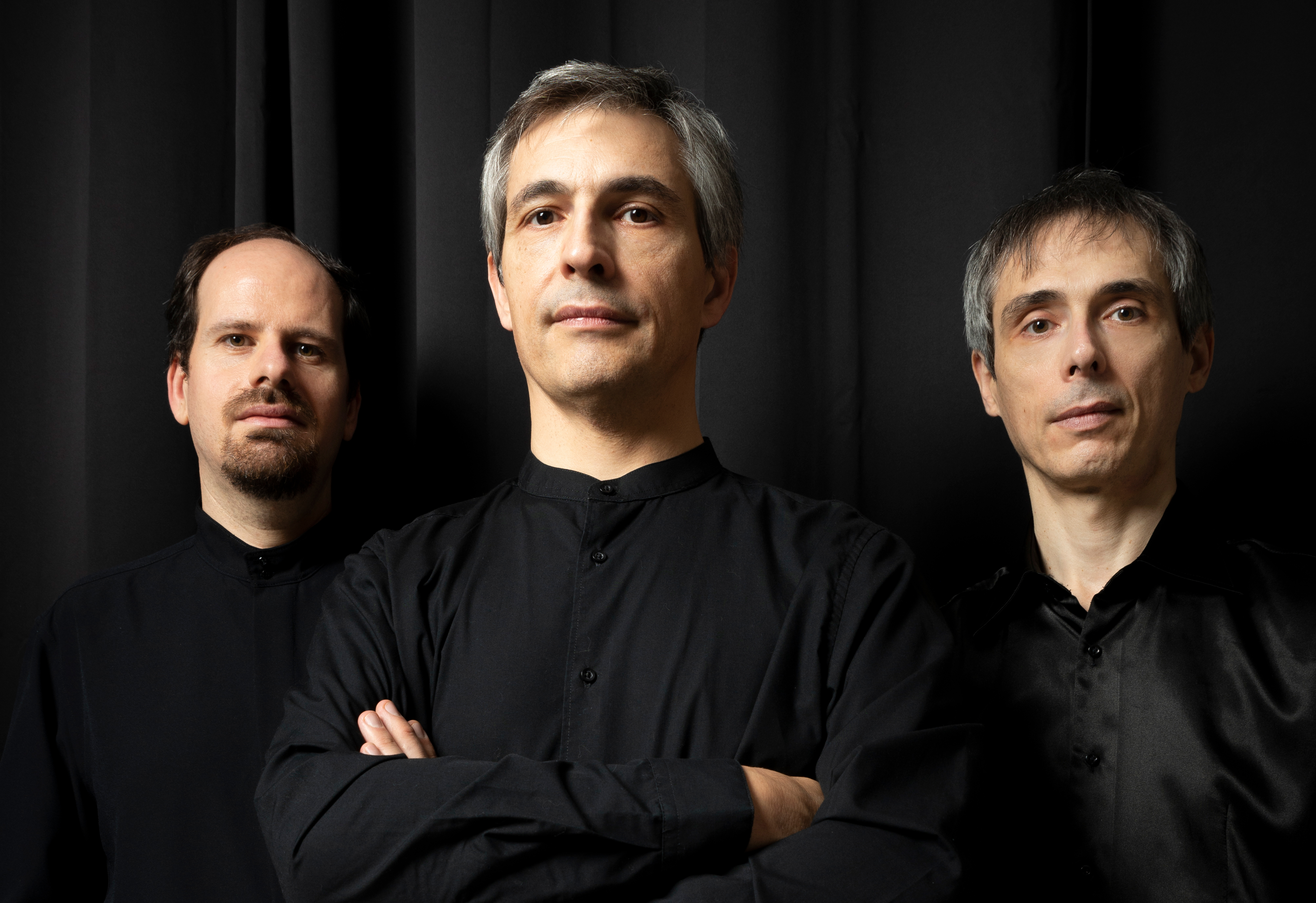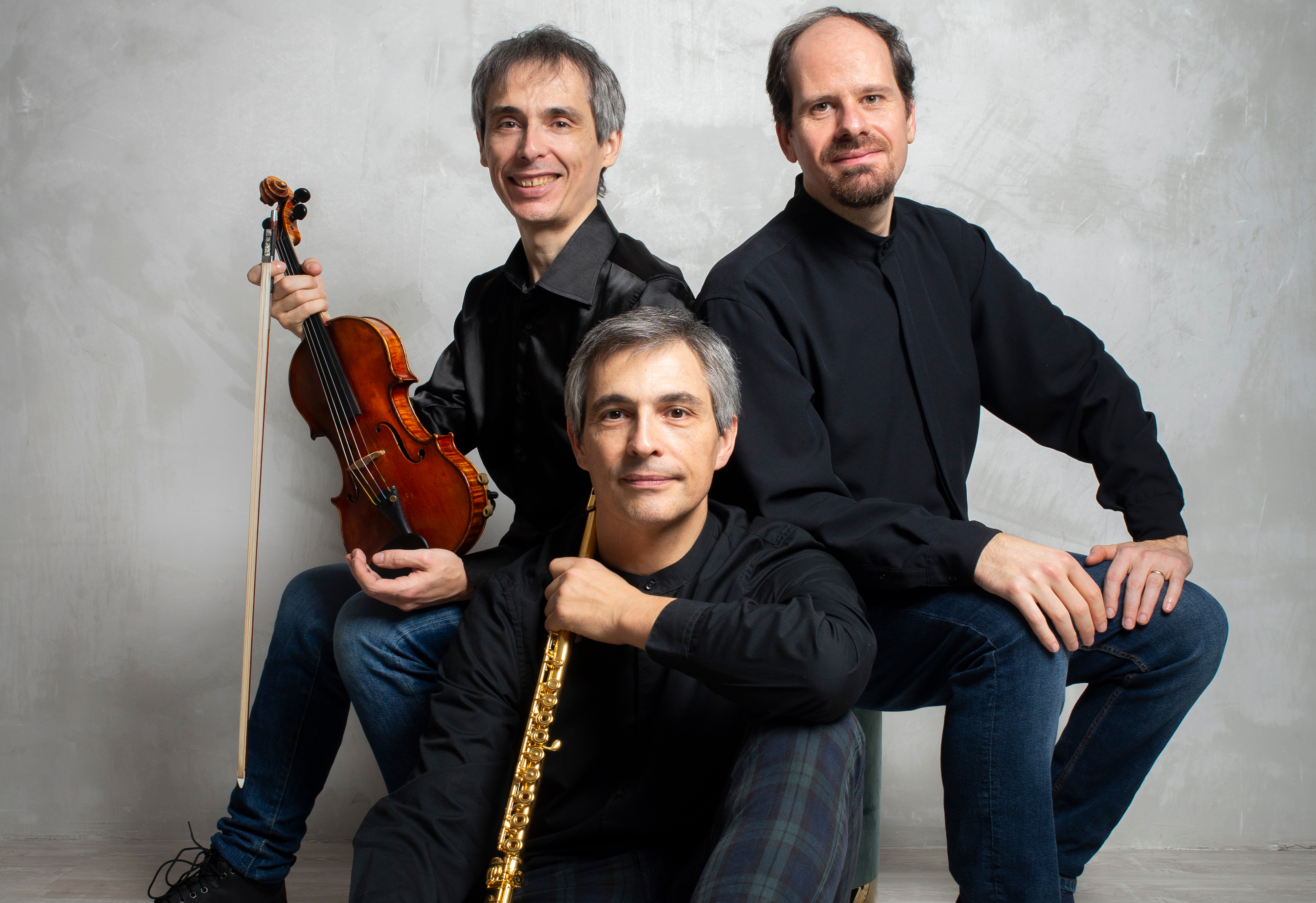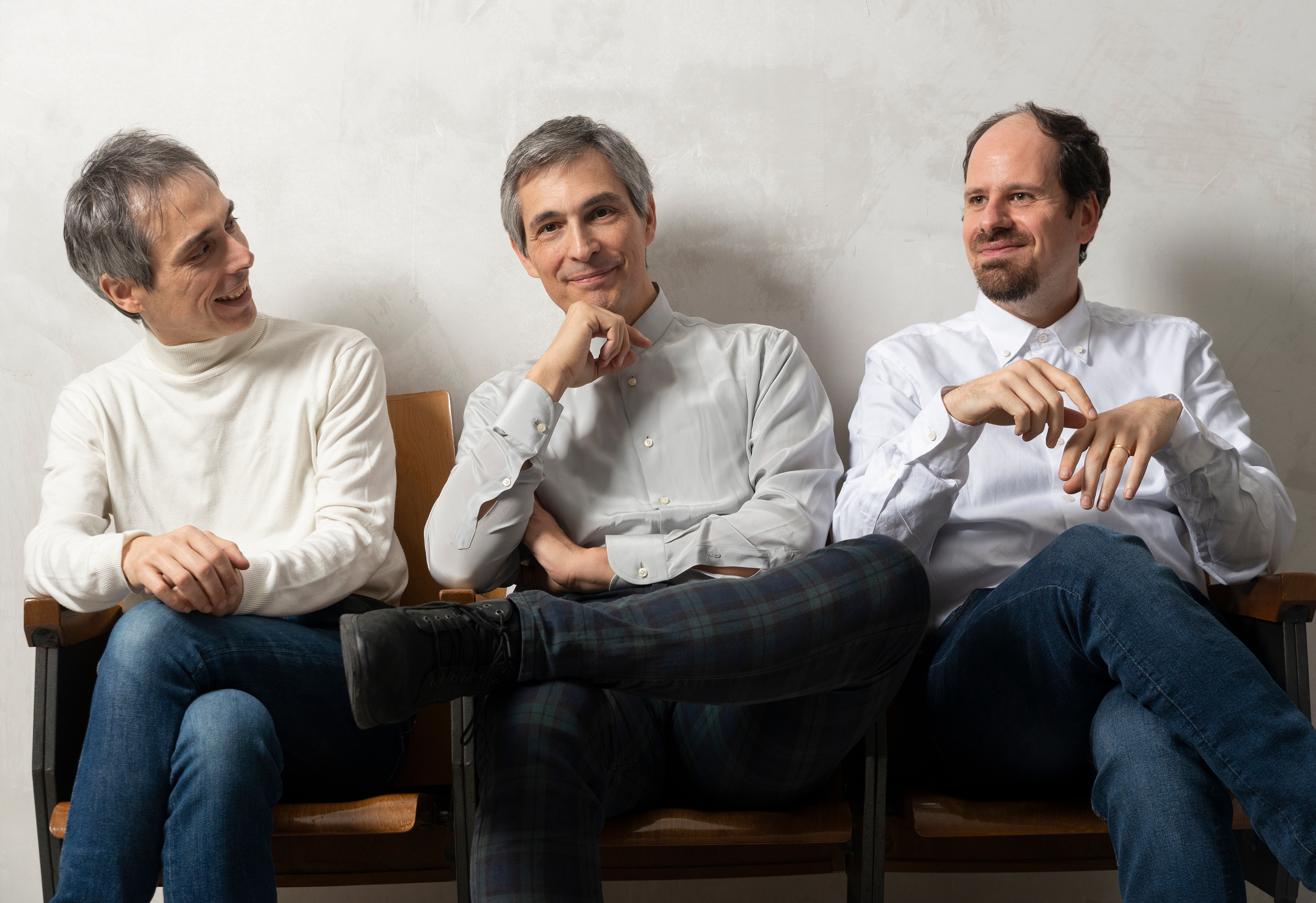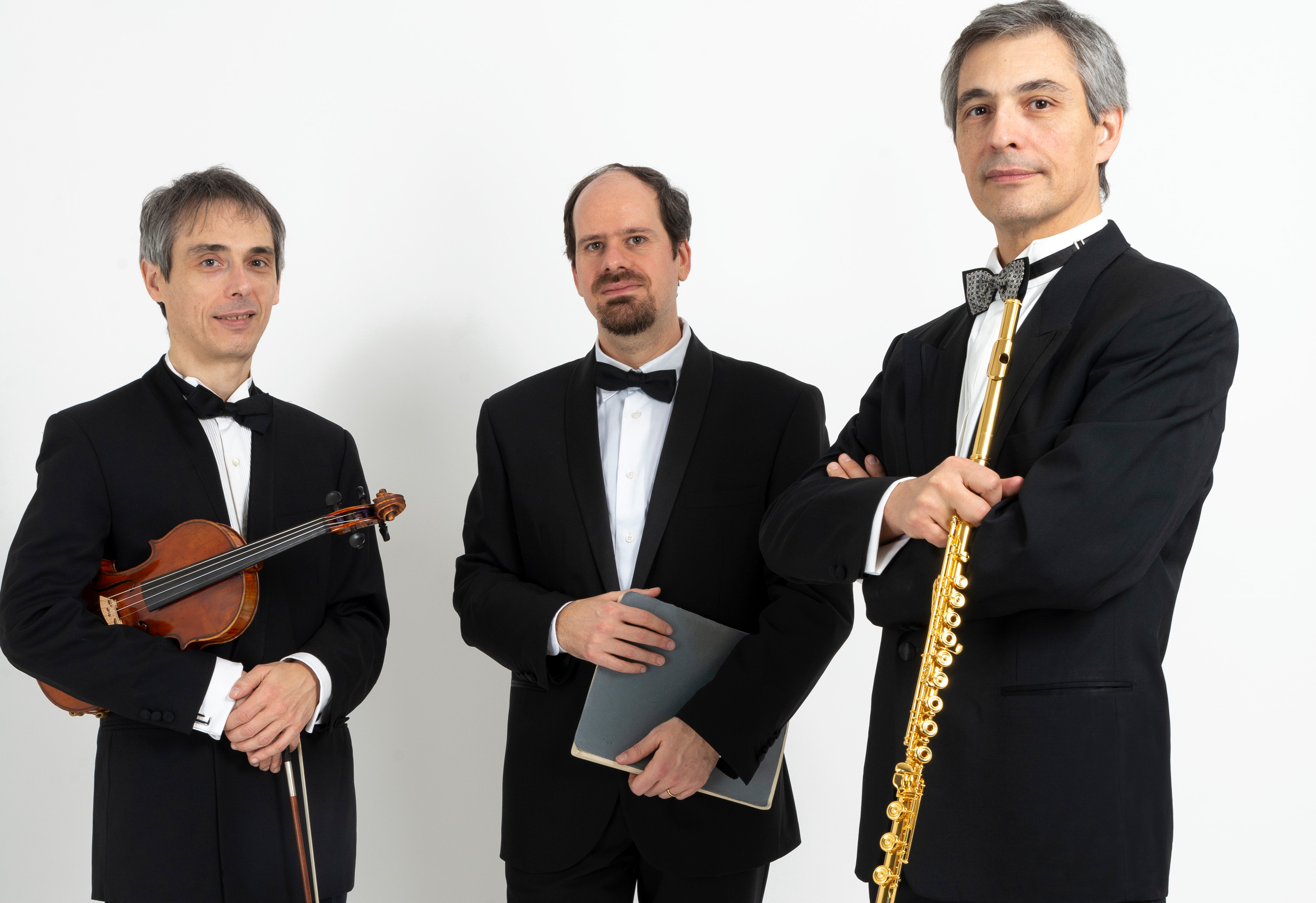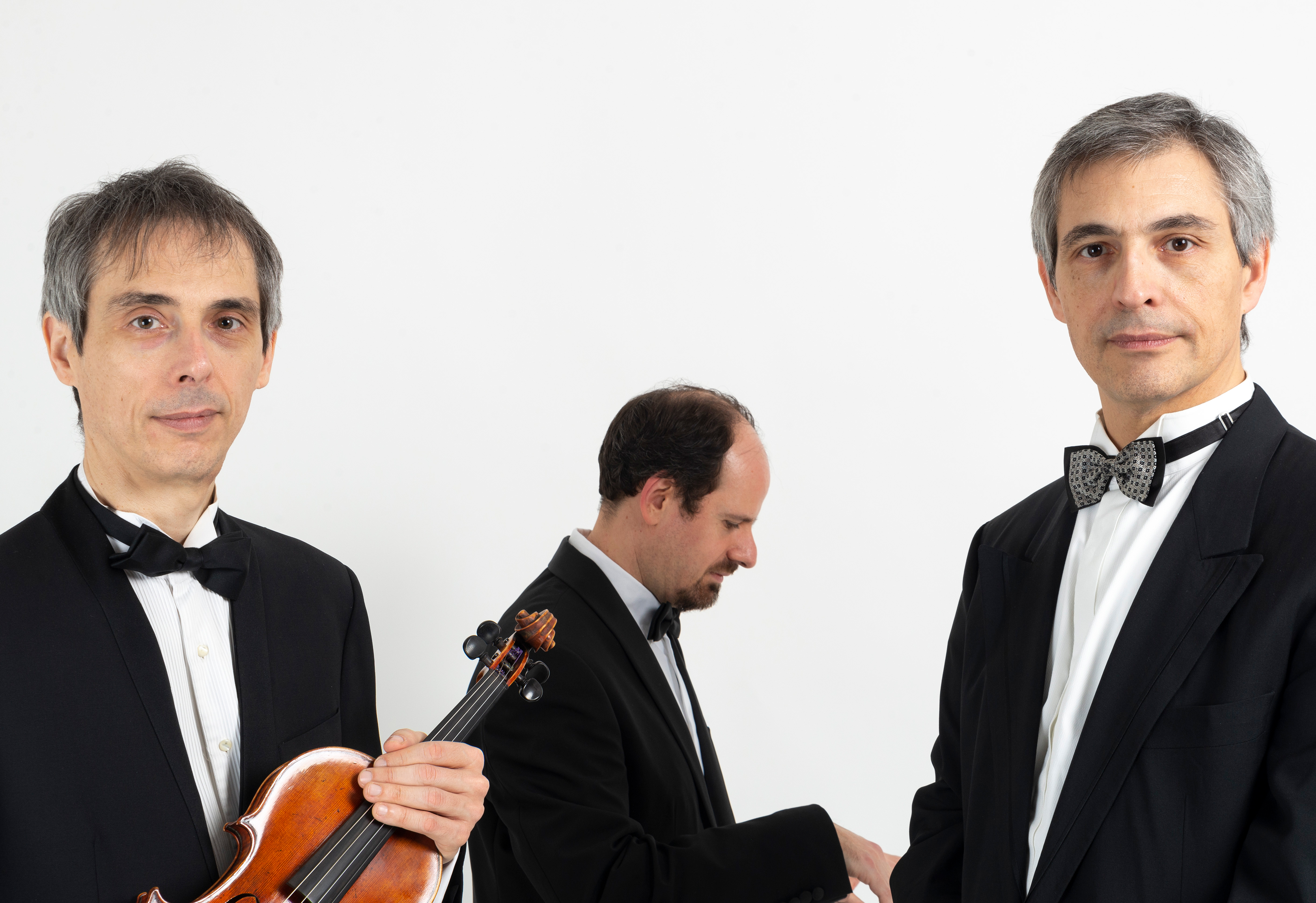 April 10, Museo Mandralisca 6.30 pm:
Amici della Musica di Cefalù
Works by: Bonis, Gaubert, Ibert, Rota, Martinu.

www.amicimusicacefalu.it
April 11, Teatro Politeama 5.15 pm:
Amici della Musica di Palermo
Works by: Bonis, Gaubert, Ibert, Rota, Martinu.

amicidellamusicapalermo.net
July 27, Ponte in Valtellina 9.00 pm:
Teatro Comunale
Works by: Bonis, Gaubert, Ibert, Rota, Martinu.

www.lealtrenote.org
Attivo sulla scena concertistica nazionale ed internazionale dal 1990, il Trio Albatros Ensemble si è affermato sia per la particolarità dell'organico e la raffinatezza del repertorio che per l'alto livello delle sue interpretazioni. Le principali testate giornalistiche nazionali (Corriere della Sera, Repubblica, Sole 24 ore, ecc.) ed internazionali (The Guardian, The Irish Times, Diario de Sevilla, ecc.) hanno favorevolmente accolto l'attività artistica dell'Albatros, descrivendolo come un gruppo "eccellente" i cui elementi suonano "con gusto italiano". Ai consensi di pubblico e di critica che la formazione può vantare si accompagnano anche i giudizi lusinghieri di numerosi importanti compositori come Ivan Fedele, il quale considera l'ensemble "una delle realtà più interessanti della giovane Musica da Camera italiana", o l'americano Andrew Frank, che ha detto del gruppo: "Tecnicamente l'Albatros è la perfezione, un meraviglioso ensemble".
L' interesse per la musica del '900 e contemporanea ha portato il gruppo alla collaborazione con molti compositori, tra i quali si ricordano Bruno Bettinelli, Ales Brezina, Luciano Chailly, Gloria Coates, Ivan Fedele, Andrew Frank, Giorgio Gaslini, Luca Mosca, Flavio Emilio Scogna, Alessandro Solbiati, Giorgio Colombo Taccani e Danuta Zankowska.
L'Albatros svolge un'intensa attività concertistica, collaborando con le più prestigiose associazioni musicali italiane ed estere nonché con gli Istituti di Cultura italiani. Ha effettuato tour in Cile, Colombia, Croazia, Finlandia, Germania, Gran Bretagna, Perù, Romania, Russia, Slovenia, Spagna, Svizzera e Turchia, e si è esibito in prestigiosi teatri e sale. Ha partecipato inoltre a numerosissimi festival (Imago Sloveniae, Settimane Musicali di Lugano, Festival "Italia on Italianskaya" di Petherof, Festival Musicahora di La Serena, XVIII Festival de Musica Contemporanea Chilena, ecc.) e ha collaborato con CEMAT per il Progetto Sonora.
La formazione è stata ospite di numerose trasmissioni radiofoniche e televisive della RAI (TG 2, Mizar-RAI 2, Piazza Verdi-Radio RAI 3, La Stanza della Musica-Radio RAI 3), ha partecipato più volte ai rinomati Concerti dal Quirinale trasmessi in diretta radiofonica dalla Cappella Paolina, ed è apparsa in programmi del quinto canale della televisione Russa, del secondo canale della RTSI e di altre emittenti pubbliche e private, sia nazionali che estere (Radio Vaticana, Radio Classica, Radio Padania, Teleradiostereo, Radio Maria, Radio Beethoven, ecc.). Il Trio Albatros Ensemble ha registrato per Stradivarius i CD "Il triangolo" (STR 33726; raccolta di composizioni di Bettinelli, Chailly, Clementi, Donatoni, Fedele, Gaslini e Scogna), "Improvviso" (STR 33790; antologia di lavori cameristici di Nino Rota) e "Promenade" (STR33886; contenente lavori cameristici di Bohuslav Martinů).

The Trio Albatros Ensemble is a group that has been active on the national and international concert scene since 1990 and which has established itself by the particularity of the ensemble, the refine-ment of the repertoire, the emotional force of its interpretations - which, according to the music critic of the Swiss newspaper Le Quotidien de la Côte - are capable of producing "authentic coup de coeur" in listeners through their ability to combine "nuances and magical atmospheres, sometimes melancholy, sometimes vigorous". National newspapers (Corriere della Sera, Repubblica, Il Sole 24 Ore) consider it "excellent" and capable of playing "with an Italian taste". In addition to the public and critical praise that the ensemble has to its credit, there are also glowing jud-gements from important composers like Ivan Fedele, who considers the Albatros Ensemble to be "one of the most important realities of the Italian Chamber Music scene" or Andrew Frank, who has said to the group: "Technically the Albatros is per-fection, a marvellous ensemble". Interest in twentieth century and contemporary music has led the ensemble to collaborate with numerousc composers, among whom we note Bruno Bettinelli, Luciano Chailly, Giorgio Gaslini, Luca Mosca, Flavio Emilio Scogna, Alessandro Solbiati, Giorgio Colombo Taccani. The Albatros has an intense concert programme, collaborating with the most prestigious Italian and international musical associations. It has toured all the world and had been the guest of many RAI radio and television programmes (TG2, Mizar-RAI 2, Piazza Verdi-Radio RAI 3), of the fifth channel of the Russian television, of Canale 2 of the RTSI and of other public and private broadcasters.